B-17 Instructional Airframe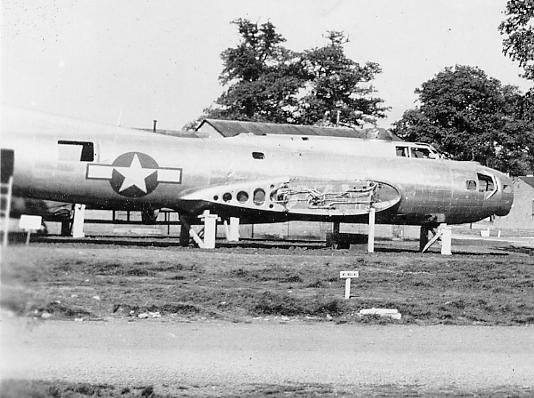 Summer, 1944 - Convalescing from war wounds, airmen maintained old skills and learned new ones at Army Rehabilitation Centers such as this one located at the 307th Station Hospital somewhere in England. Lt. Jackson was assigned to this center during his lengthy convalescence.
A photo of the B-17 instructional airframe shown above appeared on page 6 of the December 17th, 1944 (Vol. 3, No. 27) British Edition of the Army Weekly, YANK magazine (See below).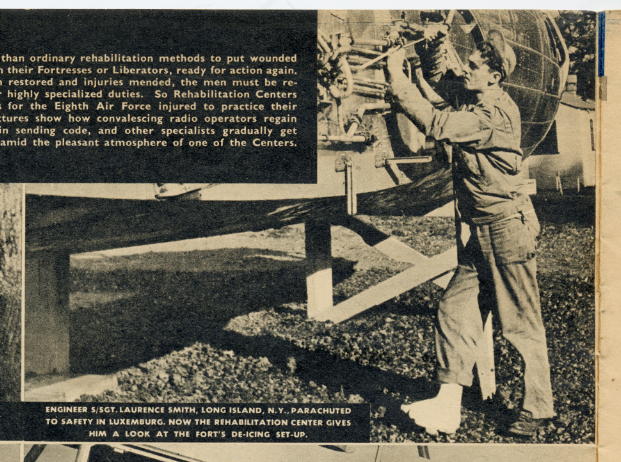 Home About Us Pre-WWII WWII 1960s Vietnam Era Borate Bombers War Birds