Joe and Win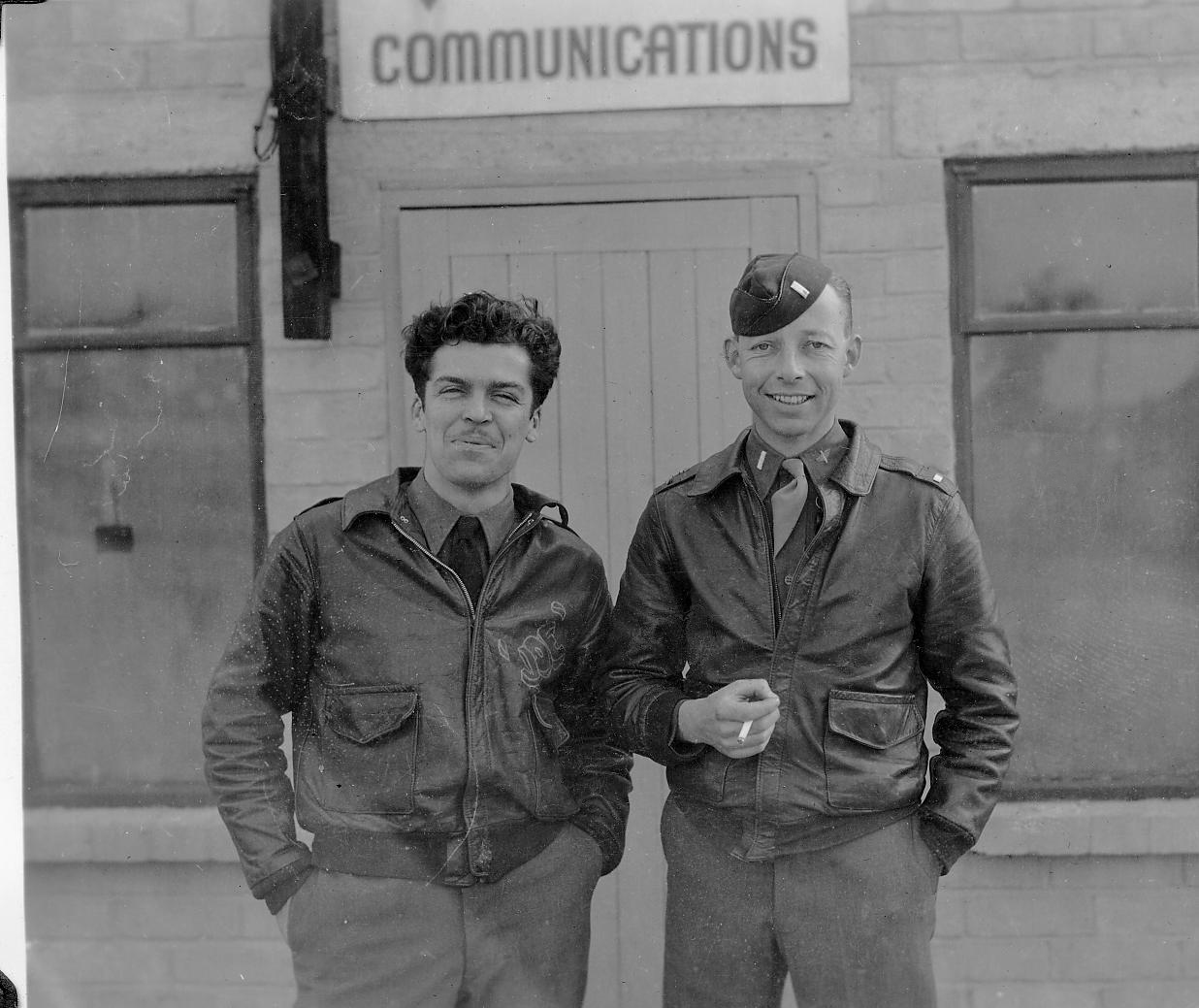 Summer,1944, 307th Station Hospital, somewhere in England.
Lt. Jackson, while maintaining the appropriate relationship of an officer vs enlisted men, nevertheless, had many friends among the enlisted ranks. His photo album contains many photos of enlisted servicemen.
T/Sgt. Lisenby, radio operator on the Clayton crew, told this author that Jackson was his favorite among the four officers of the crew.
The name "Joe" appears on this enlisted man's jacket. There is no other identity currently known.
Home About Us Pre-WWII WWII 1960s Vietnam Era Borate Bombers War Birds