Solo in a PT-19A Cornell - Jones Field, Bonham, TX (01/04/43)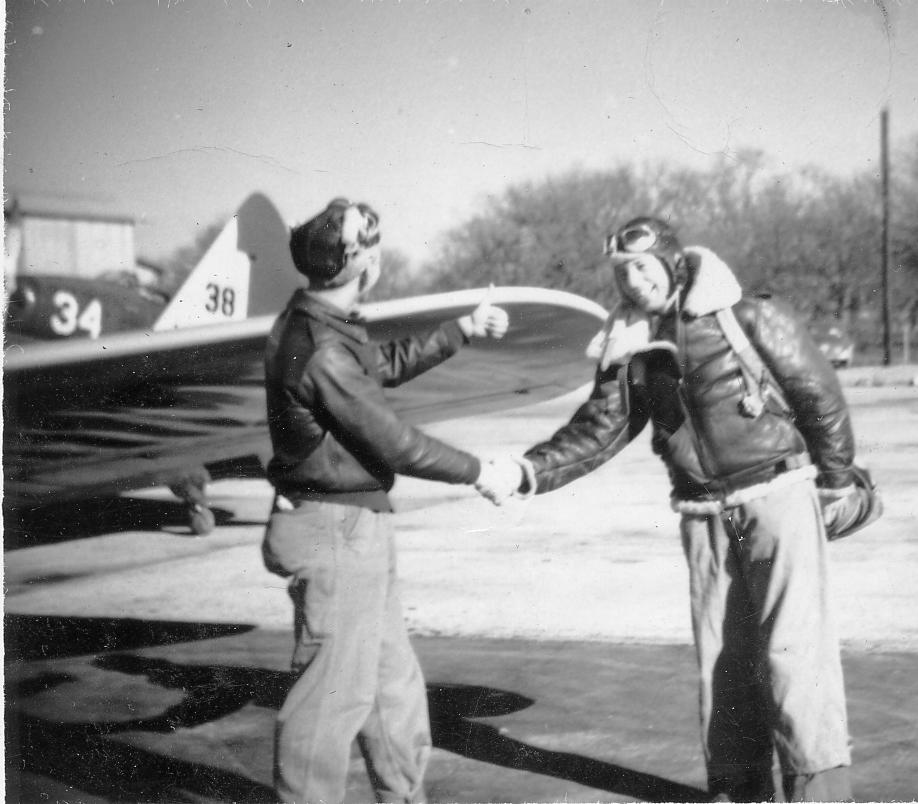 Cadet Winthrop A. Jackson Jr (right) is congratulated after soloing in a Fairchild PT-19A "Cornell" on January 4th, 1943.
On that day, Jackson first logged 37 minutes of dual instruction which brought his total logged flight time to 7 hours and 15 minutes. He then took off on a 35-minute solo flight.
Jackson's primary training in PT-19s at Jones Field began on December 16, 1942 and ended on February 12th, 1943. Total time logged in PT-19s was 60 hours.