Off the Taxiway and Into the Mud at Grafton "Undermud" - B-17G "Sea Hag"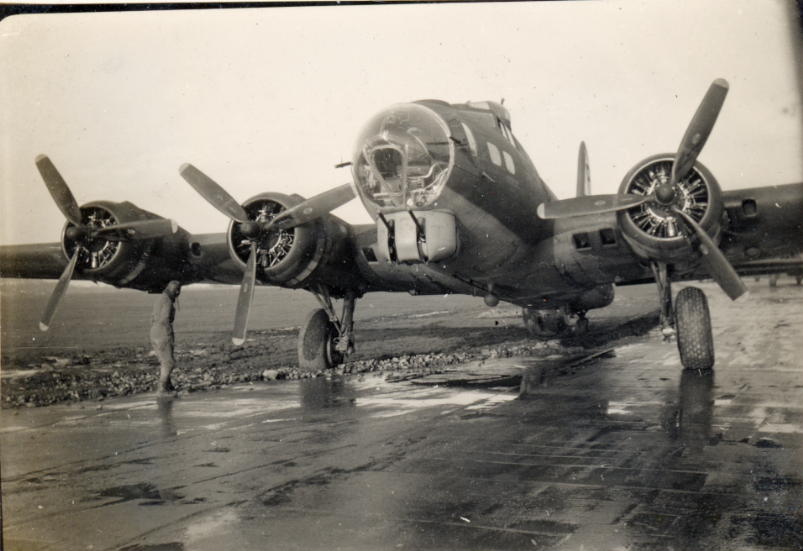 "Off the taxiway and in the mud" at Station 106, Grafton Underwood Air Base (nicknamed "Grafton Undermud") .
Boeing-built B-17G-10-BO, Ser. No. 42-31274, a "no name" B-17 with squadron codes SU+K served with the 544th Squadron, 384th Bomb Group from November 22, 1943 until it ditched on December 30, 1943. After the loss, it was named "Sea Hag". The Jacobs crew lost one man (T/Sgt. Aldo Gregori, Assist. Flight Engineer/Waist Gunner) on this mission. Lt. Winthrop Jackson flying as co-pilot barely escaped from the cockpit before the bomber sank.
Home About Us Pre-WWII WWII 1960s Vietnam Era Borate Bombers War Birds