FA 707, B-17F Ser. No. 42-5234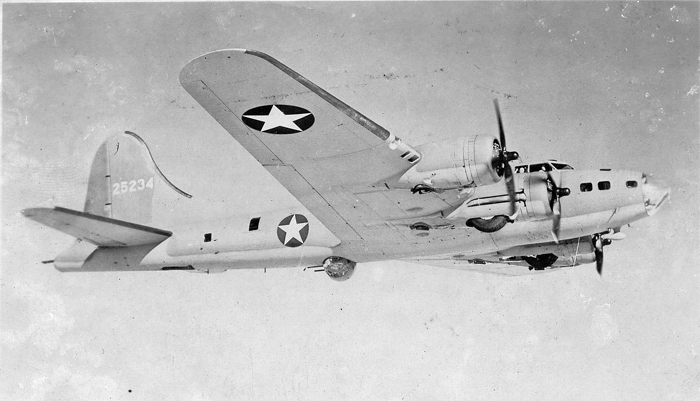 Boeing B-17F Flying Fortress, Ser. No. 42-5234, served in the British Royal Air Force as FA 707 with 206 and 220 Squadrons during the war. It finally crashed in the Azores on July 26th, 1944 with strike damage.
Although the Clayton crew never flew on this aircraft, it is included in this selection of photos because it shows the beauty of the Flying Fortress - American Queen of the Skies over wartime Europe.
Photo: Original Print via Miles F. Lisenby
Home About Us Pre-WWII WWII 1960s Vietnam Era Borate Bombers War Birds