Formation Sheets for the Mission to Marienburg, Germany p.3 (04/09/44)
Page 3 of formation sheets for 04/09/44 mission to Marienburg, Germany. This page shows the spare or backup B-17s assigned to take the place of any aborting aircraft.
The penciled notes on this page (taken during the pre-misson briefing) appear to be the handwriting of 1st Lt. John E. Clayton.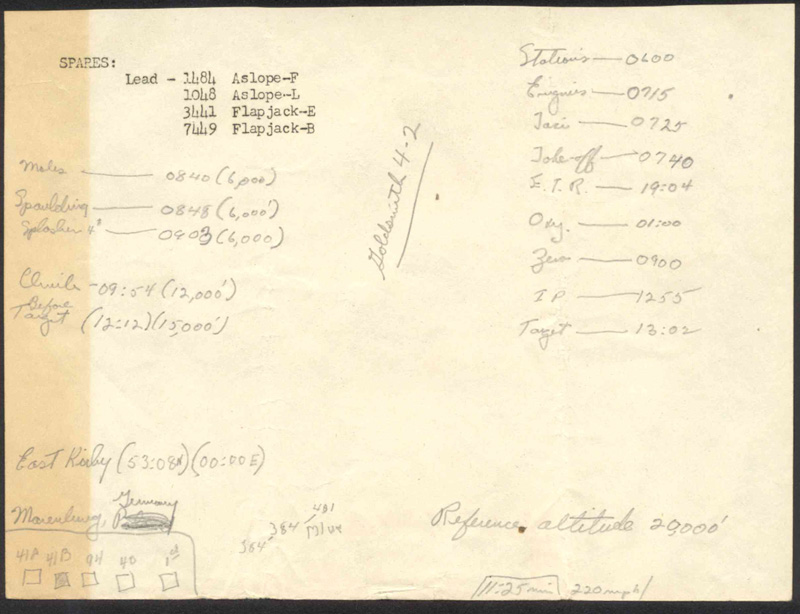 Home About Us Pre-WWII WWII 1960s Vietnam Era Borate Bombers War Birds