Formation Sheets for the Mission to Marienburg, Germany p.2 (04/09/44)
Page 2 of formation sheets for the April 9, 1944 mission to Marienburg, Germany. This page shows the position of the low group in the formation.
One B-17 (B-17G-30-BO, Ser. No. 42-31740, BK+T) was lost on this mission. The pilot, 2nd Lt George Schock (see below) and six of his crew were either KIA or MIA. The rest were captured.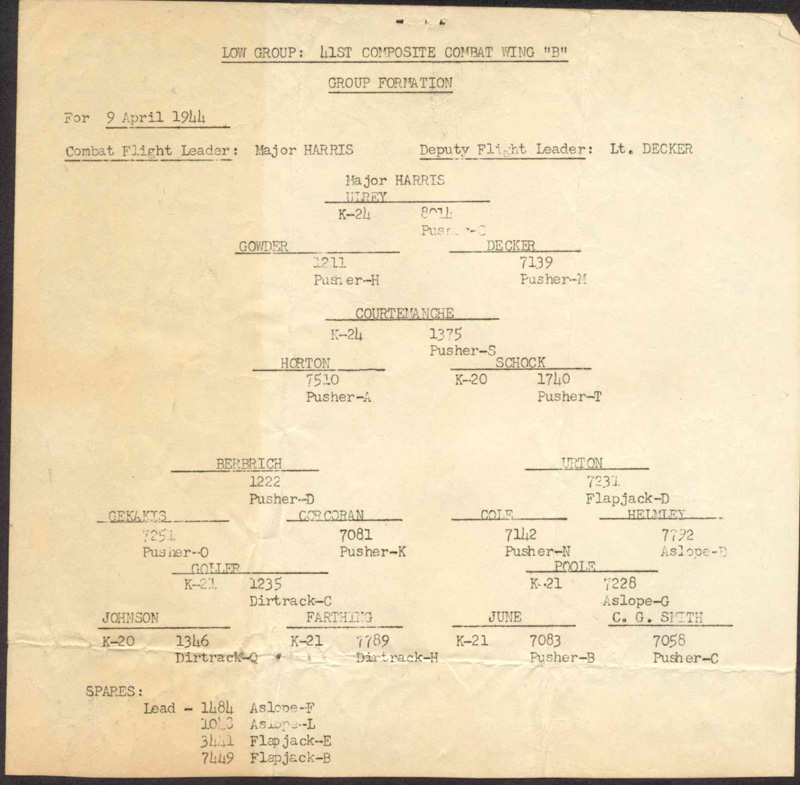 Home About Us Pre-WWII WWII 1960s Vietnam Era Borate Bombers War Birds