"Shavetail Jackson" (April, 1944)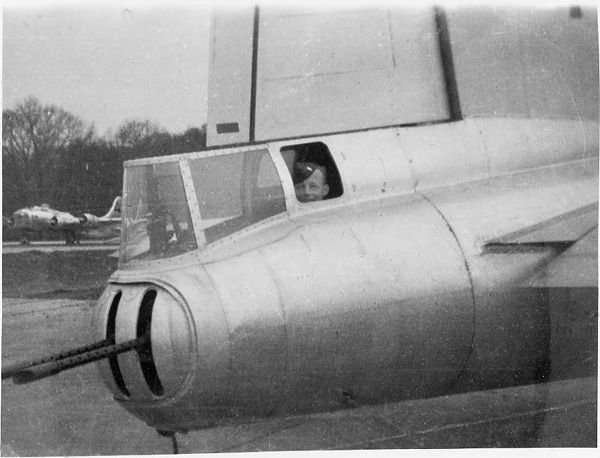 WAJ Jr sitting in the Cheyenne tail turret of a B-17G at Grafton Underwood, England in April, 1944.
The turret was armed with two Browning M2 .50 cal. machine guns.
Aircraft is B-17G-40-BO, Ser. No. 42-97136, with squadron codes SU+J.
This Boeing-built B-17G was assigned to the 544th Squadron, 384th Bomb Group during 1944.
On April 27, 1944, it was hit by flak over the target (Sottevast, France). 2nd Lt. Herbert Small and his entire crew were killed in the resulting crash.
Home About Us Pre-WWII WWII 1960s Vietnam Era Borate Bombers War Birds