"Engine Runup on the Perimeter Track"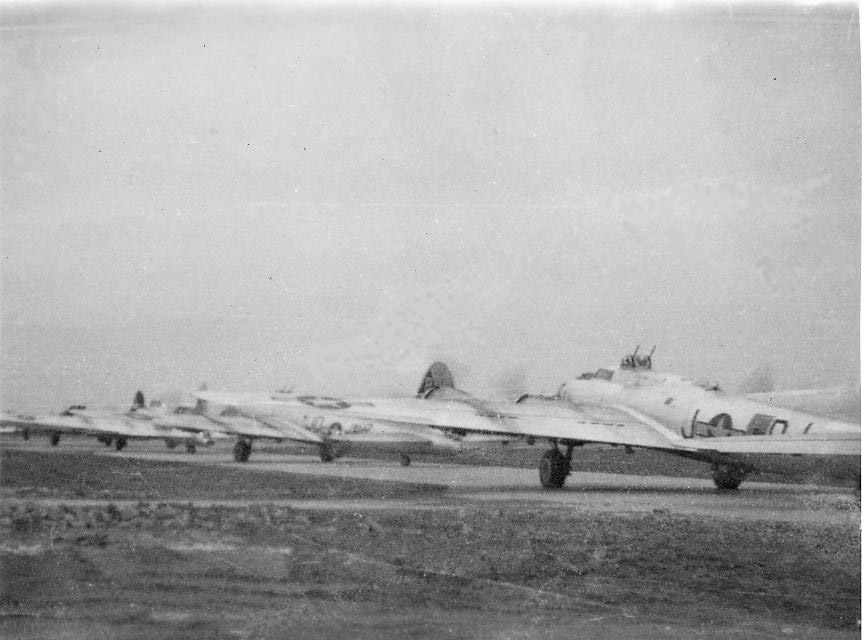 384th Bomb Group B-17s line up on the perimeter track of Station 106, Grafton Underwood Air Base before a mission in April, 1944.
Aircraft on the right is B-17G-50-BO, Ser. No. 42-102442, with squadron codes JD+J.
This Boeing-built B-17G was assigned to the 545th Squadron, 384th Bomb Group on April 15, 1944. It crashed after a midair collision with another B-17 on July 7, 1944. There was only one survivor from this aircraft.
Home About Us Pre-WWII WWII 1960s Vietnam Era Borate Bombers War Birds