General James Doolittle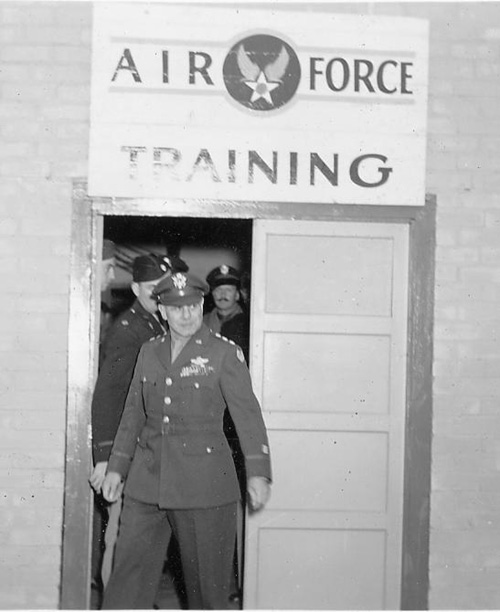 Lt. General James Doolittle and Brig. General Allen on an inspection of an 8th Air Force Training facility at the Rehabilitation Center of the 307th Station Hospital.
"Jimmy" Doolittle was famous for aviation exploits in the 1930s and for the raid on Tokyo in April, 1942. He assumed command of the 8th Air Force from General "Tooey" Spaatz on Jan. 6th, 1944.
Home About Us Pre-WWII WWII 1960s Vietnam Era Borate Bombers War Birds