Advance Training - Class of 43F, Lubbock Army Air Field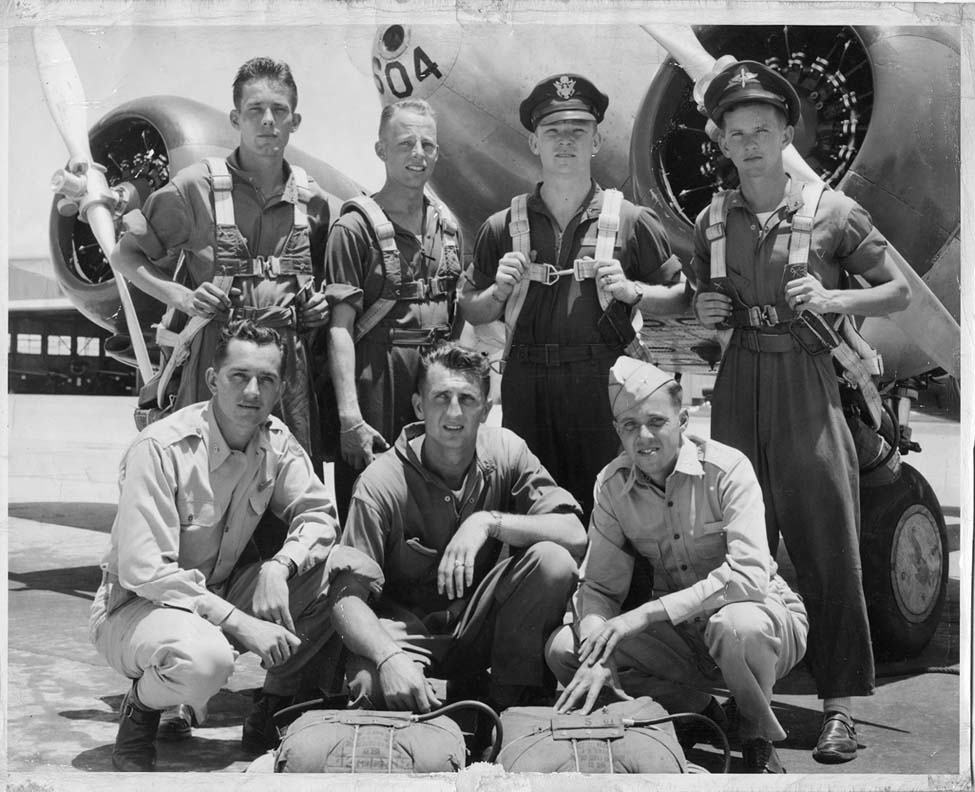 Cadets stand in front of a Cessna AT-17, officially known as the "Bobcat", but more often called the "Bamboo Bomber". The docile AT-17 was used for advanced, multi-engine training. Photo taken at Lubbock Army Field, Lubbock, Texas in May or June 1943. The class of 43F completed this training on June 26, 1943.
Cadet Winthrop A. Jackson Jr (from Ipswitch, Mass.) stands second from left. Cadet Cletus T. "Buck" Hord (from Washington, D.C.) stands far right. Cadet John R. "Koke" Kajmo (from Hellerton, Penn.) is front row center.
Questions: Can you identify the others? Do you know about their wartime service? Are they still with us? Any update information is appreciated. Feel free to email me at WinJack3 Administrator with the info and I will update this page. Thanks.