WINTHROP A. JACKSON, III.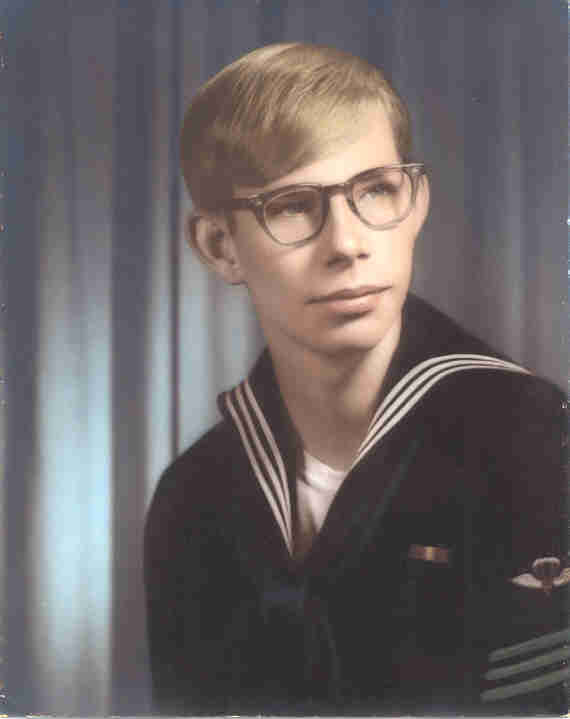 Winthrop A. Jackson III spent 4 ½ years in the Navy (1968 - 1973). He went through eight weeks of boot camp in Great Lakes, Illinois and sixteen weeks of Aircrew Survival Equipment School in Lakehurst, New Jersey.
In May, 1969, he was assigned to Patrol Squadron 31 Detachment North Island (VP-31 DetNoris) in San Diego, California. His job was to maintain the parachutes, life rafts, life preservers, oxygen systems, and sundry other items on the squadron's Lockheed SP-2E and SP-2H Neptune aircraft.
Click here to see SP-2 Neptune PhotoGallery
In January, 1970, VP-31 decommissioned and most of its personnel went on to other assignments. However, ninety regular Navy personnel (including WAJ III) remained to form the core of a new Naval Air Reserve unit which took over the assets of VP-31. Initially, this unit was designated Naval Air Reserve Training Detachment, North Island (NARTD Noris). Later it was re-designated Naval Air Reserve Training Unit, North Island (NARTU Noris). In addition to the Neptunes, NARTU Noris also took over the aircraft of VAW-111 (E-1B "Willy Fudds"). While assigned to these units, WAJ III received MAD/Trail operator training and flew as an aircrewman candidate in Neptunes.
In December, 1970, Win III was re-assigned to Fighter Squadron 92 "Silver Kings" at NAS Miramar, just north of San Diego. He was now working on the survival equipment and oxygen systems of McDonnell Douglas F-4J Phantoms.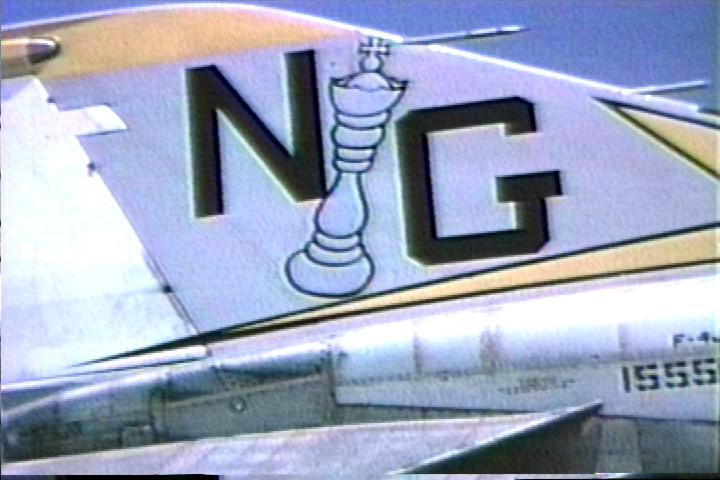 Click here to see VF-92 and other F-4J Phantom aircraft in a PhotoGallery
During the whole month of August, 1971, the squadron was embarked on U.S.S. Constellation, CVA-64 for carrier quals and deployment training. After spending the month of September at NAS Miramar, VF-92 joined several other squadrons on "Connie" and departed on Oct. 1st, 1971 for a WestPac cruise to the Tonkin Gulf off of Vietnam.
A pattern of 30 day line periods on Yankee and Dixie stations, interspersed by visits to foreign ports developed. Air strikes were launched day and night. The work routine was 12 hours on, 12 hours off, seven days a week. Every two weeks, the ship stood down for a day's rest.
In March, 1972, "Connie" was due to return to the USA. WAJ III requested a billet on the relieving ship, U.S.S. Kittyhawk, CVA-63. He was assigned to Fighter Squadron 114 "Aardvarks" on the Kittyhawk and so, in late March, he watched from shore as the "Connie" sailed out of Subic Bay in the Phillippines. U.S.S. Kittyhawk arrived a few days later and WAJ III boarded to report to VF-114.
Click here to see VF-114 and other F-4J Phantom aircraft in a PhotoGallery
On March 30th, the North Vietnamese invaded en masse across the DMZ into South Vietnam. A day or so later, Kittyhawk cut short her visit to the Phillippines and headed for the Tonkin Gulf. "Connie" was also recalled to the Tonkin Gulf to assist the effort being made to throw the North Vietnamese back across the border. Eventually, six carriers were operating together in the Tonkin Gulf.
Aircraft losses were heavy. During that entire cruise, "Connie" lost 12 fixed wing aircraft and one helicopter. VF-92 lost two F-4J Phantoms and 3 of the 4 men aboard these aircraft. Several Kittyhawk aircraft were also lost. VF-114 lost 2 F-4Js and their crews including the squadron skipper, Cdr. Pitzen. Nevertheless during this same period, Lt. Randy Cunningham of VF-96 (on Connie), became the first ace of the Vietnam War.
A sad footnote marred the Kittyhawk cruise. Towards the end of the last line period, racial tensions reached a high among the 5,000 men aboard Kittyhawk. On the night of October 12th, 1972, a race riot exploded. Seven men were seriously injured. For WAJ III, the worst part was the tense atmosphere that prevailed for the rest of the cruise.
U.S.S. Kittyhawk arrived back in San Diego on November 30th, 1972. WAJ III had been away at sea for 13 months.
He returned with VF-114 to NAS Miramar and remained there until his discharge in April, 1973.